2021

* The Wishing Machine was featured by POPULAR MECHANICS! Click HERE! *
To participate in Warren's FREE, LIVE Wishing Machine Webinars, and get updates on new research, just sign up for his free (and spam-free) e-newsletter.
After years of experimentation and feedback from people all around the world, we are proud to finally make available the Model E.
It's a Wishing Machine that includes a wall plug, with an electrical signal boosting the output power. This unit is super-charged, designed to help intentions manifest with incredible speed. Users have materialized things that seem almost impossible, and all in record time. The Model E is $295, and as a special promo right now, includes FREE shipping within the United States. There is an extra $15 added for non-U.S. orders. Order yours now to experience the "Cadillac" of this amazing, evolving technology.
For U.S. orders only, $295 total
with FREE shipping & handling:
For Non-U.S. orders only, $295 with $15 added for shipping & handling:
Would you like what Warren calls "the best good luck charm in the universe!" Visit: www.FreeCharm.com
Listen to Joshua's tips on GAMBLING!:
https://freecharm.com/Gambling.html
Listen to Dave Schrader's testimonial on Darkness Radio:
https://freecharm.com/DaveWishingMachineExperience.mp3
Listen to Mobius's testimonial on Speaking of Strange:
https://freecharm.com/MobiusWishingMachineExperienceMP3.mp3
Listen to Warren interview the legendary radionics expert, Charles Cosimano, on Speaking of Strange:
https://freecharm.com/CharlesCosimanoInterview1-24-2015.mp3
Did you just buy a Wishing Machine? Here's the simplest, easiest way to use it!:
Here are some live webinars Warren recently gave discussing the machine:
The Wishing Machine can be seen on Joshua P. Warren's desk throughout the Travel Channel series Paranormal Paparazzi.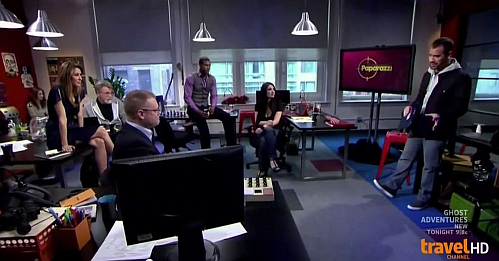 See more amazing stuff at: www.JoshuaPWarren.com